My kids don't practice every week (and other confessions)
It's an absolutely beautiful summer day here in Oregon. I'm waking up to sunshine, getting breakfast on the table, getting the day going, and then I suddenly realize… my boys have their music lessons today.
Then it hits me. (cue the music) Dun, Dun, Dun…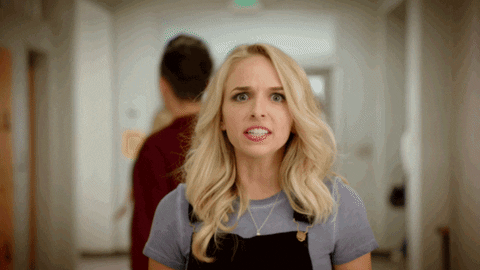 They haven't practiced. A single lick.
A blast of panic, guilt, shame, and doubt immediately sweep over me. So many thoughts cross my mind…
– Shoot, I didn't carve out the time for this.
– Wait a minute… why should I have to be the one to make time for this?! I'm really busy!
– Shouldn't they just want to go play their instruments? Without my reminder?
– Aren't they liking it?
– This happened last week too. Ugh.
– Maybe we shouldn't go today.
– We have too much going on.
– I don't think this is working.
– Maybe we shouldn't even be doing this at all.
Yes, you heard that right.
The director of the Oregon Music Academy (who for 20+ years has witnessed all the benefits kids gain from music study) sometimes questions whether or not her own kids should stay in music.
Why does my mind even go there?! The answer:
I don't want to feel like a bad parent.
– I don't want to feel embarrassed telling their teacher that we didn't practice.
– I don't want to feel like I let my kids down when they don't pass their song or don't get that sticker they were really hoping for.
– I don't want to feel guilty for letting my to do list distract me from making sure their practice happens.
– I don't want to feel frustrated that I'm having to nudge and prod them to practice (when music is supposed to be fun).
And the big ol' grand daddy of them all…
I don't want to feel like I'm failing.
My dear sweet goodness, that's a lot of unnecessary baggage for something that is really, really good for them! No matter what happens at home with practice, it's developing their brains more than any other activity and so much more.
So from now on, I've decided that instead of allowing my mind to "go there", the best thing that I can do for myself and my kids is to push through the guilt, doubt, and embarrassment and…
Do it anyway.
When we've had a bad practice week, I :
– Drive them to the lesson.
– They do the lesson.
– Their brilliant, patient, and understanding teachers treat it like a practice session.
– They make some (albeit surprising) progress.
And afterward,
We all feel really good that we went.
My friend, if you're in this kind of boat too, keep on paddling. Don't let doubt creep in. You're on the right track, you're doing something SO incredibly good for your kids, and you will reap the big benefits down the road, I promise. Try not to worry so much. Focus more on helping them "do it anyway".
Feel free to ask me a question about music practice (or anything else!) Tell me what you're struggling with. After teaching thousands of kids (and helping my own two boys at home with practice), I have a lot of tips and tricks that I can share.
Cheers and may all your at-home practice sessions feel amazing… 😉