Music lessons and group music ​classes designed to help your child learn, love, and succeed with music.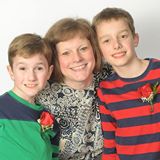 Karen Emerson
Parent of Piano Students
Staff is amazing to work with!
Everyone at OMA is amazing to work with - the teachers, the admins, and Renee. Our sons have been taking lessons for a few years now, and they have developed their skills and had fun along the way. We appreciate that "outside" songs are encouraged in addition to the curriculum!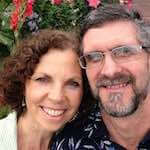 Martha Minter
Parent of long-term music student
Inspiring excellence and enjoyment of music
Our teacher has a way of inspiring excellence and enjoyment of music without undue pressure. Her encouragement and care for our daughter has made music lessons a very positive part of her education.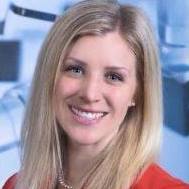 Angie Ellsworth
Parent of Music Student
OMA makes us feel like part of the family
Our 7 year old loves his teacher, Melody. She is so well trained in music as well as teaching, and it shows. She is very patient and caters our child's lessons each week. OMA as a whole does a fantastic job of making kids feel like they're part of a family by holding recitals and a "Friday Night Jam Session" we love!
200+ Positive Reviews
​read them all here

​Music Programs Kids Love
​Here's our "secret recipe" for helping kids learn, love, and succeed with music...
---
​​Sure, learning to play a musical instrument takes some time and focus, but there's no reason we can't have fun along the way​ with encouraging teachers, early wins, ​and music kids like.

​​Music is best when it's shared. ​Kids learn and play together in a positive community environment with opportunities to perform in bands, ensembles, Jam Nights, concerts, and recitals.
​​Building a strong foundation of musical skills is important to your child's longterm enjoyment of music. ​Our programs are built on over 15 years of experience and the latest best practices in music pedagogy.
​Your child has unique ​interests, learning styles, and personality. ​A program with built in flexibility ensures they enjoy music and get the most from their lessons.
​​Families that start and continue with our programs see results they can be proud of. Over time, weekly progress turns into major accomplishments where your kid shines.
Music Teachers that ROCK!
You're busy and finding a music teacher around Portland can be a real challenge. We review hundreds of music instructor applicants and select only the best for you… saving you endless hours of searching.
---
Here's what we look for in our teachers:
"​Patient, caring, encouraging, inspiring, friendly, nurturing, approachable, ​positive..." ​Just a few of the words students and parents use to describe our team of music teachers. They have the heart for teaching... and it shows.
​​We go beyond a simple review of resumes. ​​​We dig deep into potential teachers' ​playing skills​, teaching ​methods, musical knowledge, character, professionalism​ and commitment to ​excellence in teaching music.
​Certified means more than just a background check to us. ​It starts with multi-step audition/interview process and ​continues after ​teachers are hired with ​ongoing training ​and mentoring from our ​team of lead teachers.
We want you to say WOW!
Our mission is to help your child learn, love and succeed with music for a lifetime. We're confident that our teachers and programs will help you do that. If at any point we're not meeting or exceeding your expectations, please let us know so that we can make it better.
​What do parents ​say?

"He's gained so much confidence. He's practicing at home every week. And he's proud to show what he's learned."
​"OMA ​is very inviting. ​Both of our kids have enjoyed their teachers to the extent that they've made friendships with them and the staff here really makes a good effort to get to know the kids."
​"My kids really enjoy the teachers they've had. I really like the philosophy of the academy. It's about having fun with music, and enjoying it, and learning to love it."