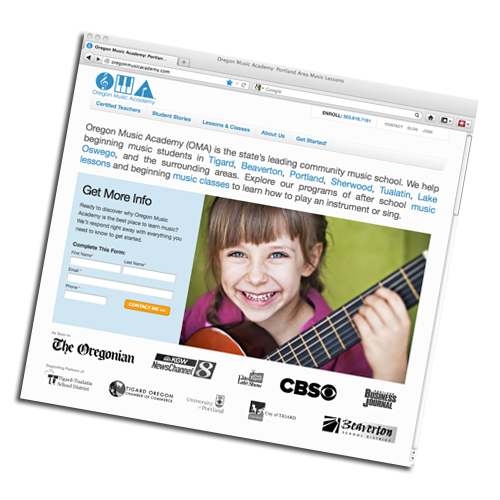 We're excited to announce the launch of our new Oregon Music Academy website at www.OregonMusicAcademy.com. It's a little late for spring cleaning. So… we'll just call this "summer sprucing up". We've added some more information about all of the music lessons and classes offered at our Tigard music studio. Stay tuned for some surprise additions in the coming weeks and months. For now, here's a complete list of the classes and lessons we offer in Tigard…
Music Lessons in the Tigard Area
Oregon Music Academy Lesson Blog
We've added a blog to our website to keep you up to date on everything that's going on at OMA as wells as Oregon music news and events. We'll be adding some helpful music reviews, articles, and tips for music students and parents of music students.
Getting Started with Music Lessons
If you're looking for music lessons in Portland, Beaverton, Sherwood or the surrounding area… check out our getting started with music lessons page.