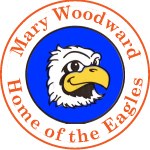 Oregon Music Academy is a proud supporter of Mary Woodward Elementary School in Tigard, OR. A portion of private music lesson tuition from each Mary Woodward student that enrolls at OMA is given back to the school to ensure that vital programs and PSO activities continue to benefit all students in the community.
If you are a parent of a Mary Woodward student and are interested in learning more about our music programs and giving your school credit, please complete the following form:
About Mary Woodward Elementary
Consistently ranked as an outstanding school by the Oregonian and Oregon Live, Mary Woodward boasts 441 students and 21 teachers. There are a variety of in-school and extra curricular activities that support the well rounded education of students. Highlights include a spectacular community garden and a fantastic school music program lead by Angela Mullins. The school also encourages and receives active parent involvement through it's PSO.