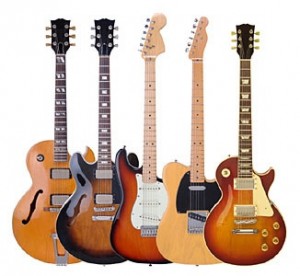 If you are looking for guitar lessons in Sherwood, the Oregon Music Academy is the best place to start. We accept students ages 5 through adult. We offer instruction in any genre or style of music that you would like to learn. Your guitar teacher at OMA is ready to help you discover your true potential. If you need help finding an instrument to purchase or rent, we are here to help guide you toward getting an instrument that will work well for you. Get started with guitar lessons in Sherwood, Oregon
Guitar students at Oregon Music Academy learn note reading. Having the ability to read music is a crucial skill for any musician. Students are able to pick things up quicker on their own when they understand what they are playing.
Sherwood Guitar Teachers
Guitar teachers in Sherwood and the surrounding area have varying playing ability and teaching skills. The Oregon Music Academy has a rigorous audition, hiring, and certification process that ensures that each of our students has an excellent teacher. If you live in Sherwood, Oregon and have been looking for the perfect guitar teacher, we can help. Get started now and learn why this is a great place to start making music.